WEEKLY SUN-SIGN TAROTSCOPES



These are free general Tarotscopes for entertainment purposes only. Therefore no further interpretation or analysis will be given, nor correspondence entered into.

Each week we consult the 78 Tarot Cards and draw a card for each of the 12 zodiac signs. So, what do the Tarot cards have to tell you?

Sunday 5th - Saturday 11th July 2015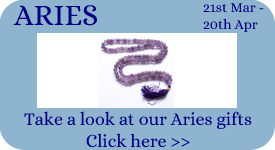 7 of Pentacles - You are going to be re-evaluating your position to see if it's worth pursuing (especially if it relates to business) but will carry on in spite of everything. Don't attempt to take on more than is as yet safe or sound. New ideas will come to the fore that will help you carry on and ensure a successful outcome. You will be disappointed in love and will resign yourself to the prospect of continuing on alone for the time being.
---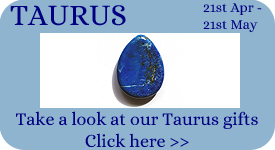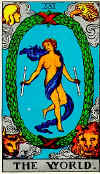 The World - Previous hard work or sacrifices bring rich rewards when this card appears. Its simple message concerns achievement, praise and satisfaction. Like so many other Tarot cards, the World is all about change. It describes reaching the end of one satisfactory era and moving on to the next. If you have been wondering whether to change jobs or move house, the World is giving you the green light. Sometimes this card appears when you are about to give birth or when your grown-up children will soon leave home, in which case it represents the start of an enjoyable and exciting new phase. This card can also indicate travel, or even emigration, whether this is planned now or not. If you are thinking of going on holiday, this card suggests you should travel to somewhere youíve never been before, especially if itís exotic or steeped in history or culture.
---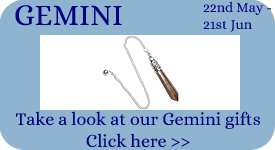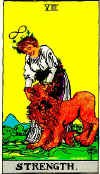 Strength - A situation will arise with one who will exert a great deal of power or influence over you. You will be steadfast in your goals or intention and, if challenged, will take up the gauntlet and win. Nothing will defeat you. Put aside the notion that your prayers can only be answered by striving or personal effort, and if you pray, pray with conviction; don't be fearful. You will not be ready to commit or become totally involved in a new relationship. This could be because of an emotional attachment to the past.
---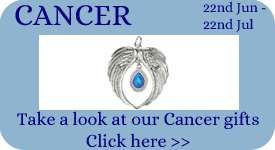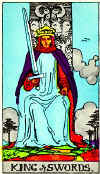 King of Swords - You'll cut through adversity, see things the way they really are, and set things straight in your personal affairs. Also, someone you've been putting off or stringing along is going to call. Dwelling on a past romance only causes pain, so release it and let it go. Still your unruly thoughts, and don't respond in a preconditioned way. Be impartial, unpredjudiced, and nonjudgemental.
---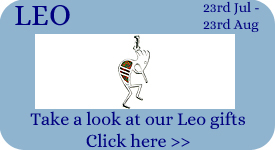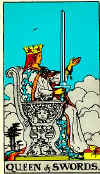 Queen of Swords - You are quick-witted and intelligent. Your perception never fails and others can benefit. This card may also represent a woman who features in your life now - rather serious and solemn, she probably lives alone and has become practised at looking after herself without asking other people for help. She might be rather lonely and has had her fair share of troubles, which sheís borne with strength and patience. However, good times will return for her. This card is telling you to adopt the stoic attitude of the Queen of Swords.
---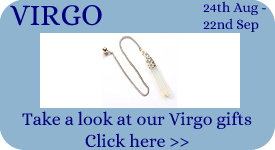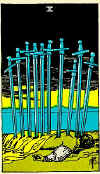 10 of Swords - A new job assignment or complicated work project is going to begin, which will totally engross you. Romantically, though the worst is over, anguish will continue because you won't be able to bury the past or start anew. You will vacillate between do I want it or don't I, and the moment you try to pin anything down or make a firm decision, it will change. Come to terms with what is, but turn away from negative thinking patterns or habits and look for alternatives. Learn to have more faith in what can't be seen but nevertheless exists.
---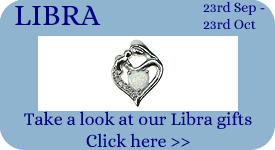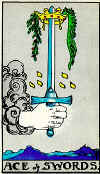 Ace of Swords - You are about to become involved in something that will really engross you. It could be a high-powered job that takes up all your time, a love affair that totally overwhelms you or a difficulty or challenge that demands all your mental energy if youíre to combat and overcome it. Any new venture or enterprise should be thought through carefully before itís put into practice, in case you have overlooked vital details. Victory is certain. Strength, determination and intuition make an irresistible force, enough to ensure success.
---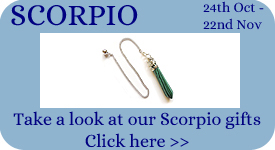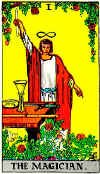 The Magician - Expect a change in your love life, because an aura of romance is going to prevail, bringing a new love or strengthening an old one. Though you don't think so now, a new romantic beginning or a rekindled affair is at hand, and a great love affair is imminent. The result will be up to you. It depends entirely upon your intention and desire or on how much you want it!
---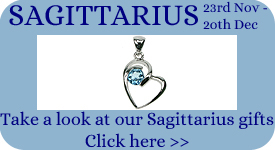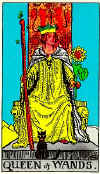 Queen of Wands - You can expect a sudden surge in your love life, with advances from an intriguing foreigner or someone from a different country, culture, or background. An admirer or sweetheart will suddenly appear, and a very passionate love affair or romance is in store. Or, an enigma will be solved, and you will know how much someone has been thinking of you and how much they care. Ask for assistance or guidance, and then follow up on leads, hunches, or inner promptings.
---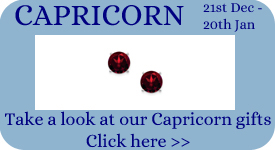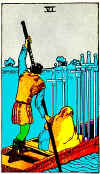 6 of Swords - Current problems will be overcome and present difficulties will end. Even if things seem black at the moment, you will soon see the light at the end of the tunnel. Tension and stress will ease, leaving you feeling much more peaceful and relaxed. This card can also sometimes indicate a journey or a move to more pleasing and harmonious surroundings.
---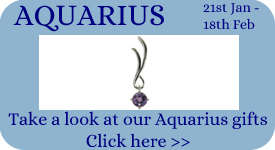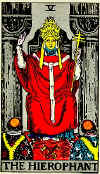 The Hierophant - Also known as the Pope, the Hierophant is a powerful card that may represent a person, but more usually refers to a situation. He symbolises beliefs that are traditional, conservative and wise. If the Hierophant does represent a person, it will be someone who acts as an advisor or a counsellor in some way. You should seek professional advice or confide in a friend whose opinion and views you truly respect. If the card represents a situation, it is one in which you should take the tried and tested approach. It is not a time to fly in the face of reason or to act unconventionally. Instead, you should act in a sensible, honest and trustworthy way. This card can also symbolise the need to find more meaning in life. Telling you to look deep inside yourself to discover your spiritual values.
---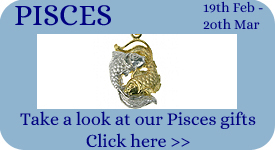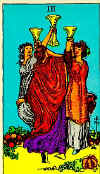 3 of Cups - You are going to experience a renewed feeling of self-worth or satisfaction about who you are, where you're going, or what you represent. Be willing to run the risk of failure. Give your ideas a shot, and don't allow yourself to be intimidated by others. You need to be loved and nurtured, and you will want to be loving but need to feel that you are loved and fulfilled first. An empty cup can't quench anyone's thirst.
---
Legal Disclaimer: Under UK law, horoscopes and readings are deemed to be for entertainment purposes only and do not represent legal, financial, medical or other specialist advice.