WEEKLY SUN SIGN TAROTSCOPES
WE ARE CLOSED UNTIL 12TH SEPTEMBER, THEREFORE THE TAROTSCOPES WILL NOT BE UPDATED UNTIL WE RE-OPEN

These are free general Tarotscopes for entertainment purposes only. Therefore no further interpretation or analysis will be given, nor correspondence entered into.
Each week we consult the 78 Tarot Cards and draw a card for each of the 12 zodiac signs. So, what do the Tarot cards have to tell you?

Sunday 21st - Saturday 27th August 2016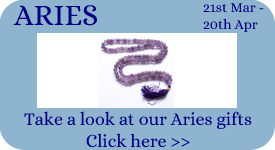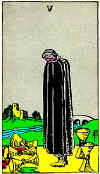 5 of Cups - A sense of disappointment, regret, loss or even grief accompanies this card. It often appears when a relationship has come to an end or when there's an enforced separation between you and a loved one. You may find it hard to contemplate the future with much optimism or may be completely wrapped up in your misery. Instead of focussing on what you've lost, you need to concentrate on what still remains, and to make the most of it.
---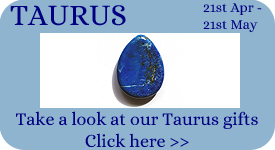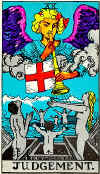 Judgement - A new partnership or personal relationship is about to be established. Someone's actions or attitude will make you think twice about seeing them again, starting up again, or continuing the relationship. Accept what is going to be offered; it could change your life.
---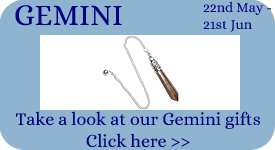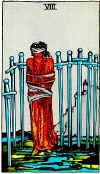 8 of Swords - New freedom will be found through resolving restrictive conditions or getting out of an oppressive commitment. You will be feeling restricted or boxed in by particular a relationship, but you are actually in a protective (spiritual) box so you won't be diverted from your higher purposes. Don't blame yourself for the faults of others. Walk away or say no.
---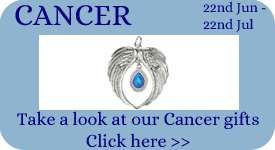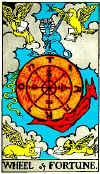 The Wheel of Fortune - A new cycle in your affairs is about to commence, followed by the arrival of some very important news or information, and you will make permanent changes in business or health (a change for the better). Don't get stuck on plans. Letting things go the way they will, will bring good fortune. Someone from your past is going to return, but you will be undecided about the relationship or the way it's going to go.
---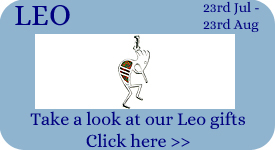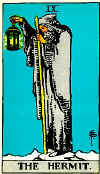 The Hermit - You should withdraw from life because you need to spend time in contemplation, recharging your emotional or physical batteries, or simply pondering what to do next. If you are wondering which path or direction to take in life, you'll soon be able to reach a satisfying conclusion and things will become much better. You must stand back from the situation, keep an open mind and consider all your options. You don't yet know all the facts – perhaps a new aspect of a current situation will soon be revealed. You need not endure a current difficulty on your own and should ask other people for their help and advice.
---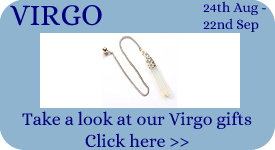 7 of Pentacles - You have been working hard and have good reason to feel satisfied with all your efforts. However, even though you may deserve a break, you should not feel complacent because there is still a long way to go before you can reach your goal. If you hesitate or stop now, all your hard work will be wasted. Now is the time to apply energy. You need to take stock of how much you've achieved so far and what you have yet to accomplish.
---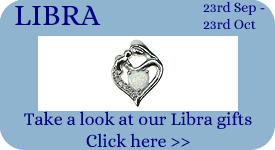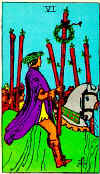 6 of Wands - What seemed like a lost cause will suddenly work out in your favour due to a preordained sequence of events that add up and force a resolution. There will also be unexpected growth and assistance in your work or trade. Persevere in spite of the trials you have to endure, but don't resist what is or try to force results because that will only cause more frustration and make matters worse. An amorous and impetuous suitor (one who is perhaps younger than you) is going to try and win your heart - and it just might happen!
---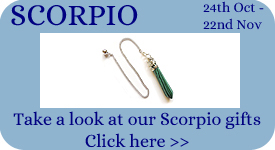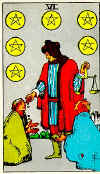 6 of Pentacles - You will feel insecure about the success of a current venture and uncertain about how to proceed in the future - but these negative feelings will be short-lived. You will be wishing or hoping a lover will call or come by. Follow through with your original decision and be willing to defer instant gratification.
---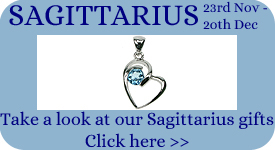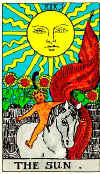 The Sun - Joy, happiness and contentment will soon be yours. This may refer to something that you already know about or it may be something that will happen unexpectedly. Either way, life will soon become very happy indeed and the outlook will be extremely positive. If you have been going through a miserable or sticky patch, all that will soon change and you'll have fresh hope and a new reason for living. This may come from inside yourself, or from someone or something else. This is a particularly auspicious card where there are emotions involved, because it can show that a new love is on the way or that a current relationship will bring increased happiness. It also symbolises children. You may draw closer to a child you already know, there might be good news about a child or you could soon hear about the birth of a child.
---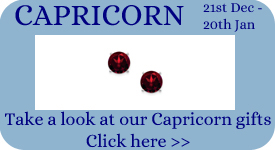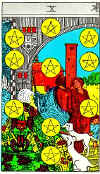 10 of Pentacles - You will call someone in an attempt to resolve a problem, locate a new job or handle something connected with your work. Attend to day-to-day living or household affairs that need maintenance or attention and stick close to those who support you or the way you want to feel about yourself. There will be no love life at this time (your only bond will be a psychic bond) because all of your activities will be geared to daily living, family ties, or your home.
---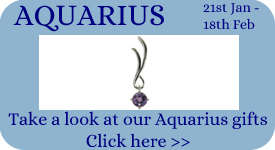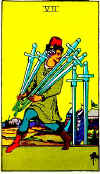 7 of Swords - You long to escape from an unpleasant situation. It may involve being evasive or economical with the truth, cutting your losses or having to lose face in some way. It's time for using your intelligence, charm, diplomacy and, possibly, guile. Sometimes this card warns that someone will take advantage of you by ripping you off or deceiving you, so you should be on your guard. Occasionally, it may mean it's you who is being dishonest.
---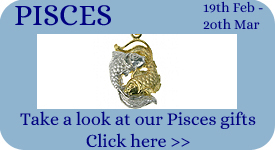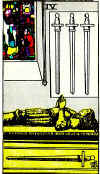 4 of Swords - A period of hard work will be followed by a time of rest and relaxation. This card is telling you that you've just successfully completed something important – it could be a work project, a difficult negotiation or a testing time – and you now deserve a breather. This may be a relaxing holiday, convalescence after an illness or operation, or a time when you can take life easy and recharge your batteries.
---


Legal Disclaimer: Under UK law, horoscopes and readings are deemed to be for entertainment purposes only and do not represent legal, financial, medical or other specialist advice.



Shop our Tarot Cards and Accessories ... [see all]