WEEKLY SUN SIGN TAROTSCOPES

These are free general Tarotscopes for entertainment purposes only. Therefore no further interpretation or analysis will be given, nor correspondence entered into.
Each week we consult the 78 Tarot Cards and draw a card for each of the 12 zodiac signs. So, what do the Tarot cards have to tell you?
Sunday 22nd - Saturday 28th November 2015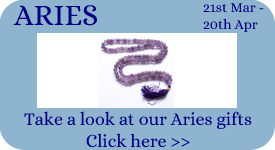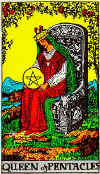 Queen of Pentacles - You are able to share your material wealth with others. You love luxury and comfort but you act responsibly. A woman who is good at business features in your life right now. She is capable, reliable and probably doesn't suffer fools gladly. Her work may involve her in financial matters, in property deals or with the land. She works very hard and enjoys the materials comforts that money brings. She finds it difficult to show her emotions but her family are important to her and she will quickly come to their support. That support is available for your now, all you have to do is ask.
---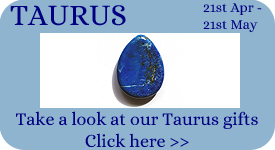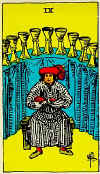 9 of Cups - This is the 'wish' card of the Minor Arcana, which promises physical and emotional contentment and stability. Your cherished wish or dream will finally be realised, bringing you immense emotional, material and physical satisfaction. It is a particularly auspicious card if you are soon to become engaged, get married or move in with someone, or are about to begin a new business venture. It can also indicate the start of a very sensuous love affair.
---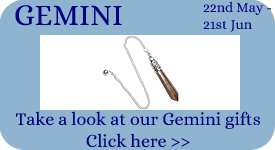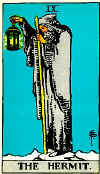 The Hermit - You will begin to see the light at the end of a very dark tunnel, and the future will start to look much more promising. Don't strive to overcome a situation or force a resolution. Take a modest or reticent approach with dignity and unassuming grace. An old flame or romantic interest will re-enter your life, but you may still be strangers.
---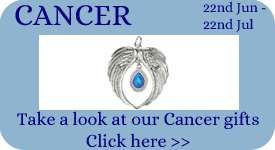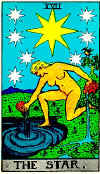 The Star - You will receive help or guidance from a teacher or friend - do listen to their advice. Follow what you know to be true for you, with deep sincerity and a firm resolve and in due time your star shall shine. You will be feeling the lack of love or fulfillment in your life and will dream of, or hope to meet, someone special, and something will occur that will inspire you or encourage that wish.
---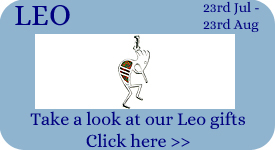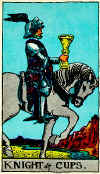 Knight of Cups - An opportunity will come to the fore in your business or personal affairs that will allow you to branch out into new and untried areas. A new element or a change of environment will ease existing romantic tensions or loneliness. Leave your home environment (go alone, if necessary) and accept invitations or proposals, because they will pan out later. Also, make a decision about what you want, and don't allow others to pressure you. Follow your hunches.
---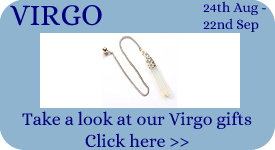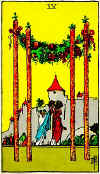 4 of Wands - This is a lovely card to appear because it signifies success, contentment, and achievement after a period of hard work. If you have been pulling out all the stops in a business or career matter, you will earn the respect of others, will boost your self-confidence and may be rewarded with a pay rise or promotion. This card can also mean that you will soon be increasing your sense of emotional security and putting down roots, perhaps literally by creating a garden or moving house.
---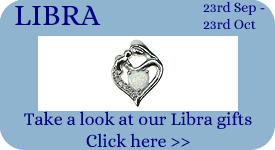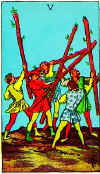 5 of Wands - You need to draw on your reserves of patience and strength in order to deal with a difficult situation or cope with an irritating phase when nothing goes according to plan. Business deals may be put on hold or be subject to delays, with you unable to do anything to help the situation, and communications will be fraught with difficulties. Travel plans may be affected, so you should make sure that all arrangements have been taken care of and nothing has been left to chance or postponed until the last minute.
---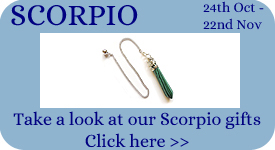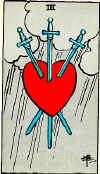 3 of Swords - Whether you like it or not, changes will have to be made. But you will get what you need, and what looked like a defeat or lost cause will be the dawning of something better. Because you have experienced suffering and heartache in the past, you may not be willing to extend yourself now. Don't panic, fly off the handle, or do something rash. This experience is only temporary.
---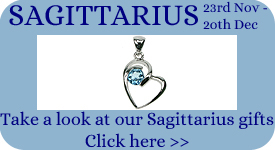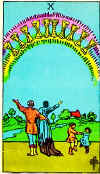 10 of Cups - Something is going to arise that will take your mind off things or help you relax - something pleasurable or entertaining like an artistic project, social excursion, or trip away from home. Emotion will rock the ocean in a very unusual love affair! Trust a little more.
---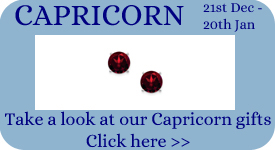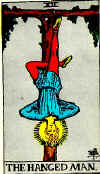 The Hanged Man - You will hold off on an idea because you won't be ready to commit, or because you feel the time isn't right or that there's too much hard work involved. You will be waiting to see what a lover will do. This could also indicate a sudden flight from home, but not a permanent one. Don't fret - surrender control to the Higher Powers and let events run their own course.
---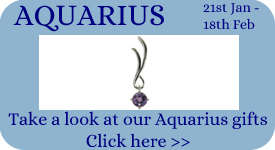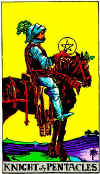 Knight of Pentacles - You will be spending time with an easy-going, intelligent and likeable person and will enjoy their company very much. They could also prove to be a significant connection in times to come. You will experience apprehension or disquiet over a schedule because you'll feel it will wipe out your chances for a relationship; and you will intuitively sense that which is to come. Follow your heart, your 'hunches' or your 'gut' reaction - do what feels right and don't do what doesn't
---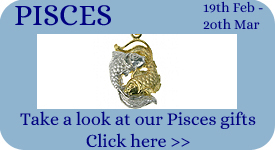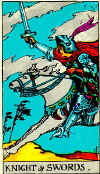 Knight of Swords - Your trademarks are courage, strength and skill. You are victorious in every battle. There is a situation brewing that quickly, gallops along and then comes to an end just as rapidly. You may make quick decisions or swift changes in your life. This card may also represent a person who is important you - it's someone who loves taking action. They are clever, articulate, ambitious and have a good career. However, they can cause trouble because their impatience means they rush in where angels fear to tread.
---
Legal Disclaimer: Under UK law, horoscopes and readings are deemed to be for entertainment purposes only and do not represent legal, financial, medical or other specialist advice.