WEEKLY SUN SIGN TAROTSCOPES

These are free general Tarotscopes for entertainment purposes only. Therefore no further interpretation or analysis will be given, nor correspondence entered into.
Each week we consult the 78 Tarot Cards and draw a card for each of the 12 zodiac signs. So, what do the Tarot cards have to tell you?

Sunday 23rd - Saturday 29th October 2016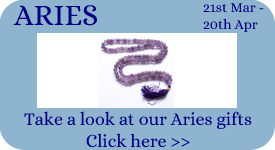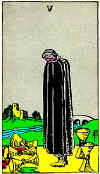 5 of Cups - A sense of disappointment, regret, loss or even grief accompanies this card. It often appears when a relationship has come to an end or when thereís an enforced separation between you and a loved one. You may find it hard to contemplate the future with much optimism or may be completely wrapped up in your misery. Instead of focussing on what youíve lost, you need to concentrate on what still remains, and to make the most of it.
---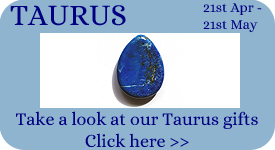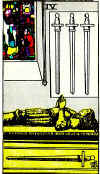 4 of Swords - You will experience frustration, anger, or tears resulting from unfulfilled desires or insurmountable difficulties, but that condition will not last long. You will experience a feeling of being cut off or out of touch with a loved one, but your determination to overcome negative conditions will win out. Pray or ask for what is rightfully yours, and continue to apply yourself to the work at hand.
---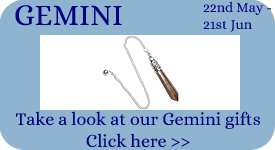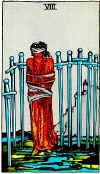 8 of Swords - New freedom will be found through resolving restrictive conditions or getting out of an oppressive commitment. You will be feeling restricted or boxed in by particular a relationship, but you are actually in a protective (spiritual) box so you won't be diverted from your higher purposes. Don't blame yourself for the faults of others. Walk away or say no.
---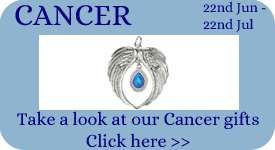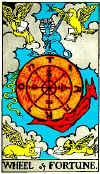 The Wheel of Fortune - Life works in cycles and is always changing. Major changes are on the way - you are about to enter a new cycle, a new chapter. So, if life has been difficult or unhappy lately, this will soon change. It may not happen overnight in a dramatic turn of fate, but your fortunes will start to rise again. The change may well come from inside you rather than from an outside person or event. For instance, if youíve been feeling depressed lately, it may be your attitude that alters rather than your circumstances, making you more optimistic or objective.
---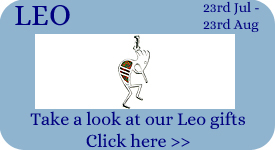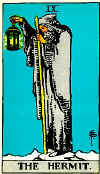 The Hermit - You should withdraw from life because you need to spend time in contemplation, recharging your emotional or physical batteries, or simply pondering what to do next. If you are wondering which path or direction to take in life, youíll soon be able to reach a satisfying conclusion and things will become much better. You must stand back from the situation, keep an open mind and consider all your options. You donít yet know all the facts Ė perhaps a new aspect of a current situation will soon be revealed. You need not endure a current difficulty on your own and should ask other people for their help and advice.
---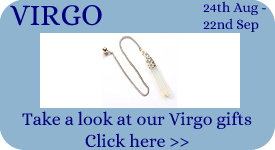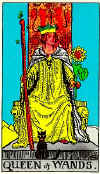 Queen of Wands - You can expect a sudden surge in your love life, with advances from an intriguing foreigner or someone from a different country, culture, or background. An admirer or sweetheart will suddenly appear, and a very passionate love affair or romance is in store. Or, an enigma will be solved, and you will know how much someone has been thinking of you and how much they care. Ask for assistance or guidance, and then follow up on leads, hunches, or inner promptings.
---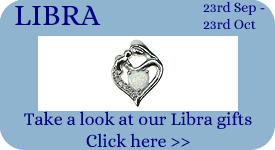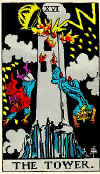 The Tower - Change is on the horizon. A dramatic turn of fate is about to enter your life and it may strike like a bolt from the blue. This may be an alteration to your circumstances, or it might be a change in your attitude. It will be a blow to your ego, so you may lose face, feel embarrassed or have to admit that you were wrong in some way. Although this experience may be unpleasant at the time, once the dust has settled you will be pleased that the change happened and may also feel proud of the way youíve coped. Sometimes this card appears when you are discovering the truth about someone in your life. The person may let you down badly or reveal a new, unpleasant, side to their character. Although you will be unhappy about this at the time, eventually you will realise that you had a lucky escape.
---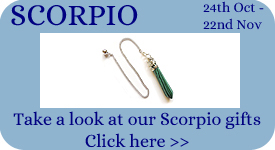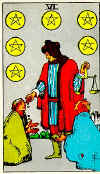 6 of Pentacles - You will feel insecure about the success of a current venture and uncertain about how to proceed in the future - but these negative feelings will be short-lived. You will be wishing or hoping a lover will call or come by. Follow through with your original decision and be willing to defer instant gratification.
---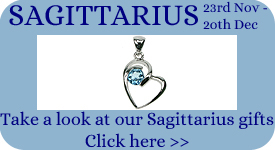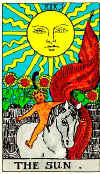 The Sun - Ideas for a new line of work will begin to formulate, a tempting business offer or partnership will be proposed, or a possible court action could be discussed. You will not see the one your heart yearns for, but others will vie to take their place. Keep an open mind, and you will be able to see or hear the truth that will lead you out of the desert and set you free.
---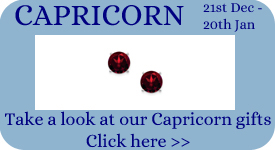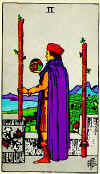 2 of Wands - An ardent admirer, business referral, or benefactor will come into your life and initiate a much-needed change or overdue promotion. A lonely or unhappy soul is going to enter your life, who may offer to take care of you or propose some type of living arrangement. This could be (but is not necessarily) someone who is already married. Proceed in a step-by-step manner, doing only what is required. Don't do anything you're not completely sure of or that you don't want to do, or you will end up regretting it.
---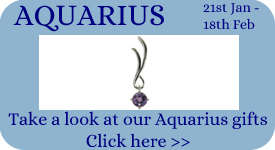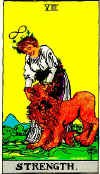 Strength - This card has a very simple message Ė it signifies strength of purpose and of will. When it appears, itís telling you that you have much more force than you realise. This may be brute strength and sheer physical stamina, in which case itís a marvellous card for someone who is sporty or athletic. It is also a good card for someone convalescing after an illness or feeling depressed, because it shows that your strength will return. Alternatively, the card may refer to mental or emotional endurance, telling you that you have the courage, determination, staying power and sheer guts to be able to cope with your current challenges and eventually win through.
---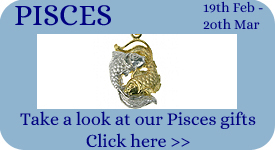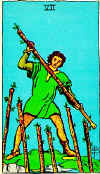 7 of Wands - If you are currently facing a difficult challenge or struggle, or some form of opposition to a current scheme, youíll succeed if you can use your willpower, courage and determination. This wonít be easy and you arenít out of the woods yet, but you will win in the end. If you are considering taking a particular course of action, this card is saying go ahead.
---


Legal Disclaimer: Under UK law, horoscopes and readings are deemed to be for entertainment purposes only and do not represent legal, financial, medical or other specialist advice.



Shop our Tarot Cards and Accessories ... [see all]